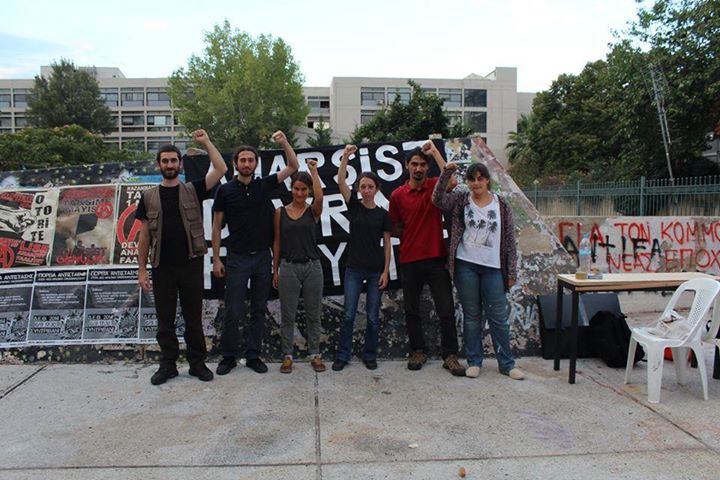 DAF solidarity bar at the Anarchist Library! Come drink beer for the cause, Saturday September 17 from 18:00 to ~23:30. Beer 1,50 euro all proceeds go to the DAF in Trukey.
Aanstaande zaterdag soli-bar in de Anarchistische Bibliotheek! Kom bier drinken voor het goede doel. Zaterdag 17 september van 18:00 tot 23:30. Bier 1,50, alle opbrengsten gaan naar DAF.
Zie flyer hieronder:
Revolutionaire Anarchistische Actie (DAF) en de politieke zuiveringen in Turkije
De afgelopen jaren is de DAF zeer nauw betrokken geweest bij gevechten in en om Turkije zoals bij de Gezi Park opstand, het revolutionair proces in Rojava, de strijd voor gelijkwaardigheid van de LGBTQ beweging en de strijd in Barkoer (in het zuidoosten van Turkije) en bij de steun voor vluchtelingen uit Syrië. Bij het netwerk zijn collectief beheerde hostels, cafés en kantoren aangesloten, die laatste mede gefinancierd door de verkoop van de veel gelezen en breed gedistribueerde Meydan krant.
Door hun activisme is de organisatie verschillende keren het onderwerp geweest van politie onderzoek en heeft de Turkse overheid hen in 2010 en 2013 proberen te kwalificeren als terroristische organisatie, maar beide werden de zaken geseponeerd. Continue reading →