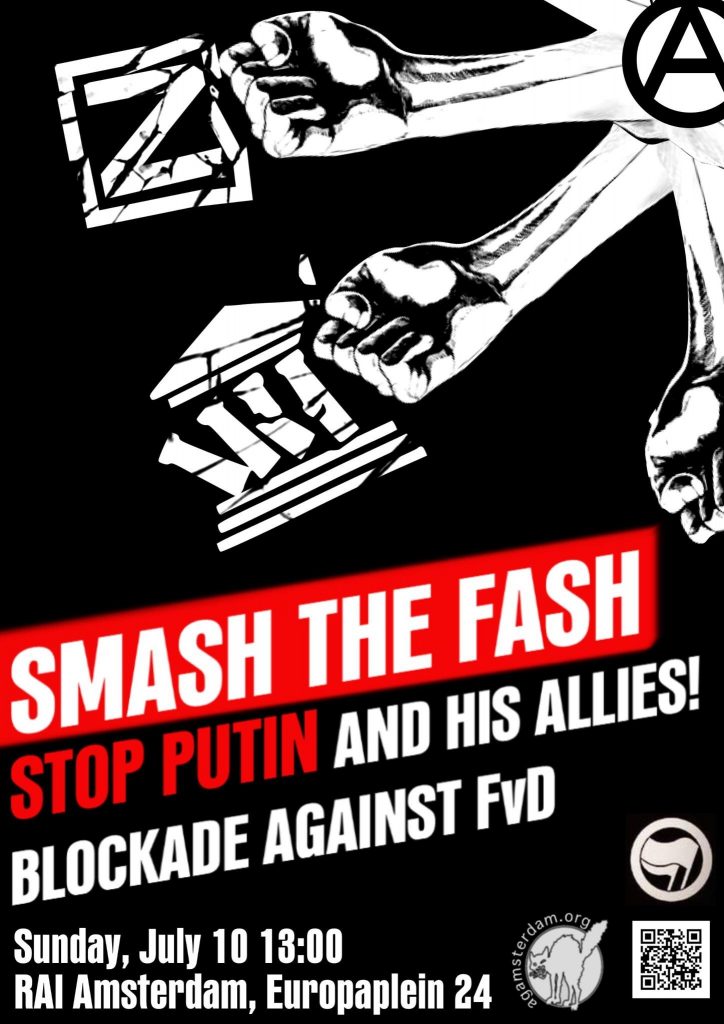 English
Stopping Putin means destroying the FvD!
Sunday 10th of July, 13:00
The elitist conspiracy fascists from Forum voor Democratie will gather to show support to and celebrate their friend, dictator and mass murderer Putin! Together with the fascists of the AFD from Germany, the Russian ambassador and other scum! Start 13:00
Everywhere around the RAI, Amsterdam
Europaplein 24
Be creative! Organise yourself in affinity groups, make a plan and execute it!
Dutch
Poetin stoppen! Is FvD slopen!
Zondag 10 juli, 13:00
De elitaire complot fascisten van de Forum voor Democratie komen bij elkaar om hun steun voor vriend, dictator en massamoordenaar Poetin te vieren! Met de fascisten uit Duitsland van de AFD, de Russische ambassadeur en ander tuig!
Overal rond de RAI Amsterdam
Europaplein 24
Wees creatief! Organiseer je in losse groepen, maak een plan en voer het uit!