Donderdag 13 September     Start 19:00
In de Bollox / Anarchistische Bibliotheek
Eerste Schinkelstraat 14-16 te Amsterdam.
Anarchisten uit Chili komen op bezoek en ze zijn van het  SINAPSIS Videomagazine, dat is een audiovisuele publicatie, uitgebracht op DVD. Op deze avond komen zij enkele korte docu's en films vertonen. Ze zullen ook vertellen over  "Hedendaags sociaal, inheems en historische conflicten in Chili, vanuit een anti staats oogpunt."
Kijk hier voor hun website met tientallen film's: www.comunicandoaccion.org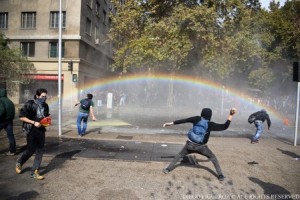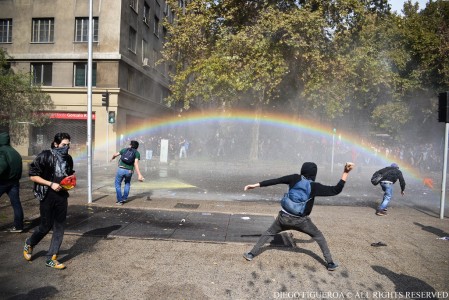 Film #1 'The bench of the accused: the bombs case'
Documentaire (15 min, 2011)
Gaat over verschillende anarchisten die in 2011 worden opgepakt door de politie in Chili en beschuldigd worden van terrorisme.
Film # 2 'Lof Temucuiccui: community in resistance'
Documentaire (26 min, 2009)
Een documentaire over de strijd van de Temucuicui-gemeenschap in de Chileense Araucania; een van de tot de verbeelding sprekende gemeenschappen van de Mapuche, die vechten voor hun land en zelfbeschikking.
Film # 3 Verrassing !
Je kan hier o.a. een schitterend gemaakte film van hun hand zien, kijk wel op groot scherm en geluid aan. http://vimeo.com/28266267