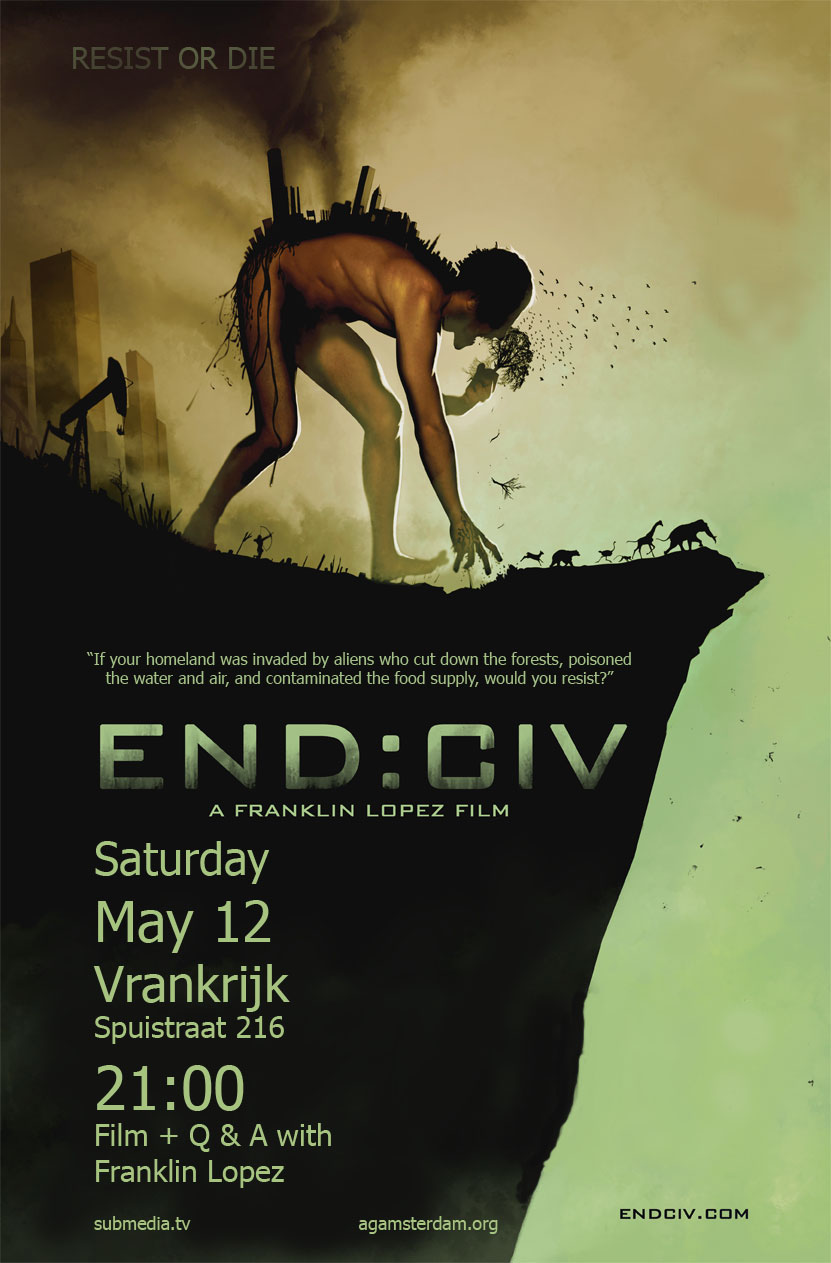 END:CIV – RESIST OR DIE
Franklin Lopez is in town to promote his film END:CIV.
This documentary examines our culture's addiction to systematic violence and environmental exploitation.
Based in part on Endgame, the best-selling book by Derrick Jensen, END:CIV asks: "If your homeland was invaded by aliens who cut down the forests, poisoned the water and air, and contaminated the food supply, would you resist?"
Q+A with Franklin Lopez afterwards.
Start film 21:00
Vrankrijk, Spuistraat 216
FILM IS IN HET ENGELS ZONDER ONDERTITELING