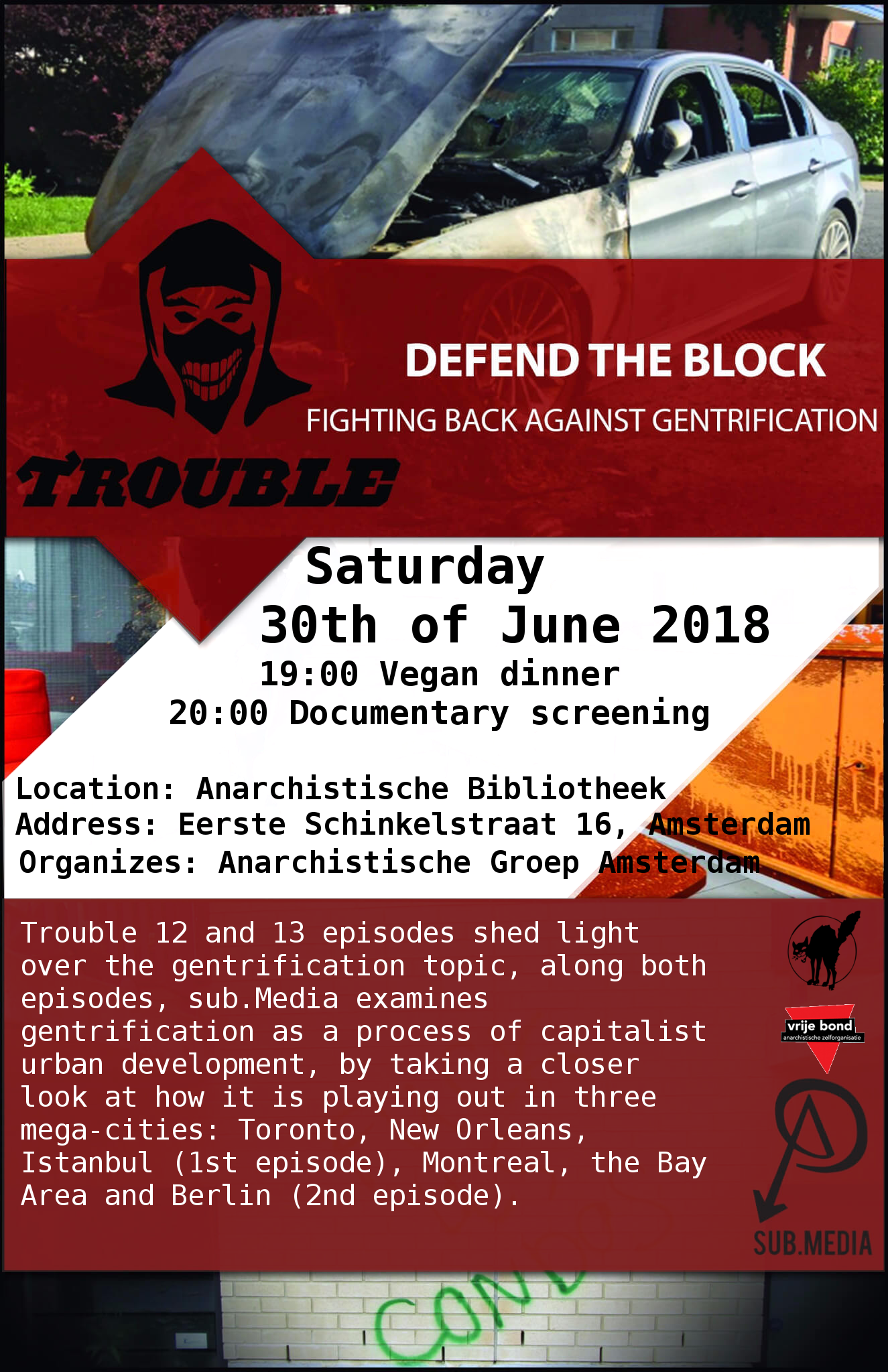 Gentrification, like all facets of capitalism, is often presented to its victims as a natural process. Shrouded in the logic of progress and polished up with euphemisms like "neighbourhood revitalization" or "urban renewal", the violent displacement that it brings in its wake is carefully hidden behind a cover of market forces, zoning changes, public consultations and glitzy marketing campaigns. But those who have felt the force of the 'invisible hand' plucking them from their communities and pushing them out of their homes are not so easily fooled.
Gentrification destroys the social fabric of working-class and racialized districts, displacing long-standing residents in order to make way for a new class of upwardly-mobile, and often white professionals – who often view the rich local histories of the spaces they move into as nothing more than kitschy branding appeal. The culture clash that emerges between established community members and these new arrivals is often viewed as the front-line of struggles around gentrification; a quarrel between patrons of a locally-owned roti shop, and those of a new craft beer pub; or a battle between NIMBY condo-dwellers and the beneficiaries of a local social service agency.
Trouble 12 and 13 episodes shed light over the gentrification topic, along both episodes, sub.Media examines gentrification as a process of capitalist urban development, by taking a closer look at how it is playing out in three mega-cities: Toronto, New Orleans, Istanbul (1st episode), Montreal, the Bay Area and Berlin (2nd episode).