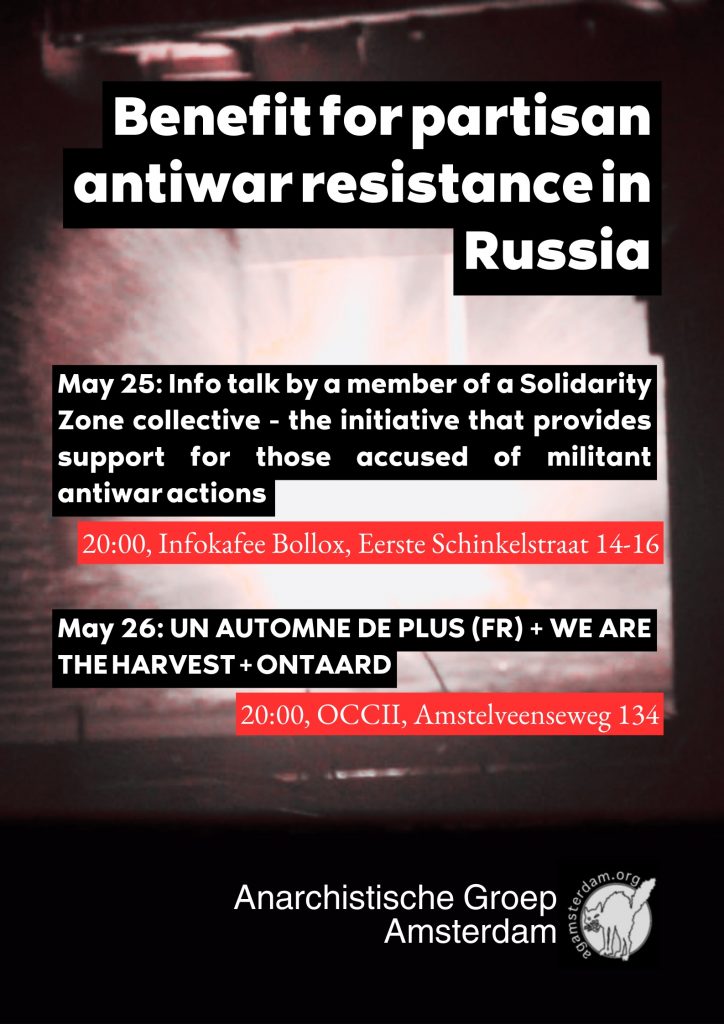 Join us at our public talk with anarchist George Zhukov about antiwar partizan resistance in Russia and the work of Solidarity Zone.
George will talk about current political situation in Russia, antiwar resistance, those who gave up their freedom to it and ways to support them.
George is a part of a Solidarity Zone collective – the only initiative so far that provides support for those accused of anti war actions (military offices arson, rail sabotage and other militant direct action).
25 May, 20:00
the Anarchist Library / Bollox
Eerste Schinkelstraat 14-16, Amsterdam