Zondag 6 december 2009
Solidariteits demonstratie met de strijd in Griekenland,
en ter promotie van meer strijd in Nederland.
verzamelen 15:00
Marie Heinekenplein (de Pijp)
Amsterdam
Laat moordenaars geen wapens dragen in naam der wet.
Op 6-12-08 Werd een 16 jarige jongen door de politie in Griekenland vermoord.
Niet de eerst en niet de laatste keer dat de autoriteiten hun macht misbruiken.
Zwijgen zou ons medeplichtig maken.
Als de politie jouw kinderen vermoord, laat dan de pleuris uitbreken!
"solidaridad aqui y ahora"
elidiomadelasolidaridad@gmail.com
Amsterdam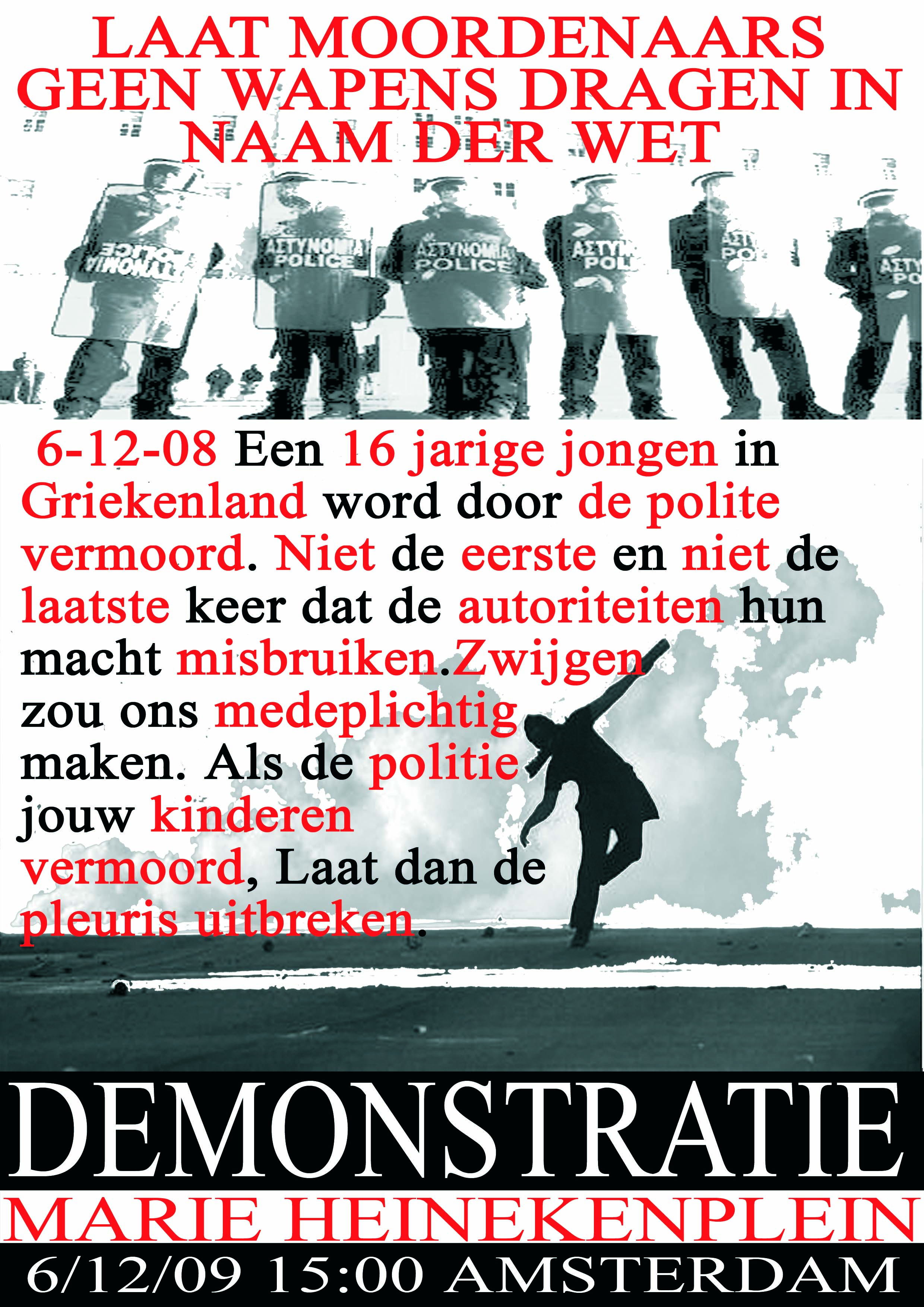 (ingles)
Sunday 6th december 2009
Solidarity demonstration with the struggle in Greece,
and to promote social struggle in the Netherlands.
Meeting point 15:00
Marie Heinekenplein (de Pijp)
Amsterdam
Don't let murderers carry weapons in the name of the law.
6-12-08 Killing of a 16-year-old boy in Greece by the cops.
Not the first and not the last event of exploitation by the authoritiets.
Our Silence is complicity.
When the cops kill your kids, then you will get out of your cages.
"solidaridad aqui y ahora"
elidiomadelasolidaridad@gmail.com
Amsterdam